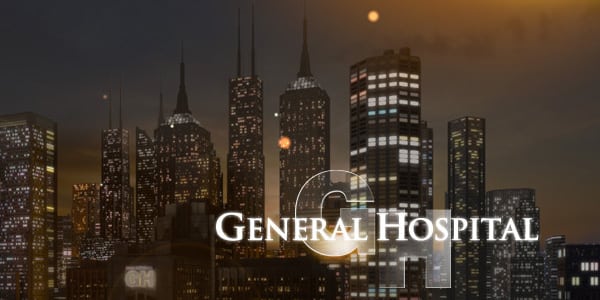 Lee's Top 5 GH Moments of 2012
What a difference a year makes. Had someone tried to convince me last year that anemic, running-on-fumes General Hospital would be experiencing a stunning creative renaissance at the talented hands of OLTL dream team Frank Valentini and Ron Carlivati, I'd have laughed and written some fan fiction. But since their work started airing early in the year, GH has been must-see TV. Not every "Cartini" move was a stroke of brilliance - has there been a more obvious blunder than the "love story" of Kristina and Trey? - but from the moment Johnny shot out Anthony's tires, leading to a car crash that took the lives of an innocent young man and his daughter (One Life to Live's Cole and Hope), I've been hooked. Here are five moments I felt really stood out among the many stellar stories.
#5 - Sam Meets With Heather Webber, Opens Pandora's Box
It seemed like a one-off guest appearance: Sam met with mental patient/legendary Port Charles psycho Heather Webber to discuss Jason's biological mother Susan Moore and learned that Susan gave birth to twins. Heather asked Sam to deliver a letter to estranged son Steven Lars, but Sam was horrified to learn that Jason and serial killer Franco were twins and ran out without the letter. When Heather was declared mentally fit enough to come home and live with Steven, she immediately began a new reign of terror that, in the end, all came down to Sam not following through on delivering the letter. By the time Heather was thrown back into the loony bin, she'd already murdered Steve's ex-girlfriend Maggie, goaded Todd into switching Tea and Sam's babies, kidnapped Luke and attempted to throw a baby off a cliff. Sam may have gotten her baby back in the end, but all this could have been avoided if she'd simply kept up her side of the bargain!
#4 - Patrick Scatters Robin's Ashes As We See Her Alive
I had trouble choosing just one great moment that stemmed from Robin's presumed death, but the revelation that she was alive - a reveal that hadn't been spoiled beforehand! - was shocking and signaled the return of the true soap cliffhanger. The viewers were given renewed hope for the beloved character and immediately began to theorize: How did Robin survive the explosion, and who was behind whole scheme?
#3 - John Ingle's Final Appearance
The campiness of the "poisoned water" saga delivered a surprisingly poignant and sobering climax. As Sonny and Co. rushed to get the cure from Jerry, a very ill Edward offered the only available serum to Emma. "I love you too," he told Tracy, who then delivered a quiet yet powerful speech about family and love. Edward's appearance, which was reportedly at the request of a very ill John Ingle, would be his last, as Ingle passed away not long after. The image of Edward giving a "thumbs up" to Patrick and Emma will give me goosebumps for years.
#2 - Elizabeth Confesses All To Jason
Carlivati silenced months of fans complaining that he didn't like or "get" the character of Nurse Elizabeth Webber with one immensely moving scene that showcased the talent of portrayer Rebecca Herbst and finally opened the character up for redemption. After confessing that she switched the DNA results of Sam's baby, Elizabeth broke down and admitted to Jason that she'd been slowly falling apart since Jake's death. No longer hiding her pain with self-righteousness and judgment, Elizabeth was finally able to explain how angry she was with Sam, with Jason, with everyone. With rumors of an exciting new year for Elizabeth, this scene was simply perfect.
#1 - Fondue Foils Faison's Fun
Was there a more satisfying moment this year than John and Robert hurling fondue in "Duke's" face, melting his mask and ruining Faison's dastardly plans? The scenes showcased the talents of GH favorites Finola Hughes, Tristan Rogers, Ian Buchanan and Anders Hove, with OLTL transplant Michael Easton fitting in seamlessly. There were a ton of "OMG!" moments this year, but this moment was a creative and brilliant payoff to viewers who were screaming and throwing things at their TVs for months for Anna to come to her senses.
What were your favorite GH moments this year? Sound off in the comments or on Twitter @dayplayerdish or @leemeyer26, and have a happy holiday!