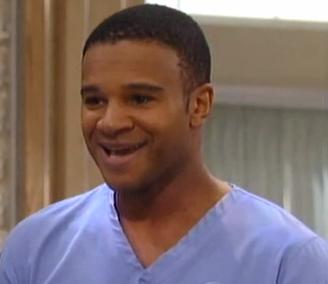 Last week, General Hospital introduced a new nursing student, Felix DuBois. Felix, an openly gay black man, attempted to give Sabrina an impromptu makeover before her "date" with Patrick to discuss the Nurse's Ball. Sabrina was surprised when Felix pulled lipstick out of his pocket, and apparently viewers were, too. Following his appearance, gay news and media blog
Towleroad
called out the show and Head Writer Ron Carlivati for presenting such a "stereotypical" gay character, which prompted Carlivati to reply to the scathing comments and uninformed opinions, some of which called him out for being self-loathing and homophobic. I felt pretty strongly about the issue, so here are my thoughts.
First of all, the knee-jerk reaction to the character has been really blown out of proportion. Felix has aired once so far, which is not nearly enough to get a true feel for the character. He will next air today (Monday) and the reason he's carrying lipstick will be explained (hint: Lucy Coe). Second, Ron Carlivati is the last person who should be criticized for his portrayal of gay characters. In 2009, One Life to Live introduced five gay, ethnically diverse characters (Fish, Kyle, Nick, Amelia and Madame Delphina) and did stories involving coming out, gay marriage, hate crimes, parental rights, and, most importantly to a soap, love. These characters were flawed and complex additions to the canvas and won Carlivati a GLAAD award. Now he introduces a character who is not only gay, but black (and let's face it - GH has had a pretty poor track record with black characters in the past) and connected to the hospital (another area in which the show has lacked in recent years) and viewers cry foul? I wouldn't be surprised had these complaints come from One Million Moms or some other hate group, but I'm stunned and angry that gay people are the ones raising hell about this.
Gay men need to stop being afraid of so-called "stereotypes." Gay people come in all shapes, sizes and colors. There is plenty of gay representation on television now, and I'd argue that most modern gay characters are played as masculine and "straight acting" (a term that really annoys me). Carlivati has introduced a character that many of us have encountered, and there's nothing wrong with that. In fact, Felix should be celebrated for breaking the mold. "Men" don't have to be masculine or macho; a real man is someone who shows honor, is true to himself, and unapologetic about the way he is. So thank you, Mr. Carlivati, for being brave enough to introduce a character that breaks the mold and shows us something new and fun.